Shopping
Palo Alto Shopping Destinations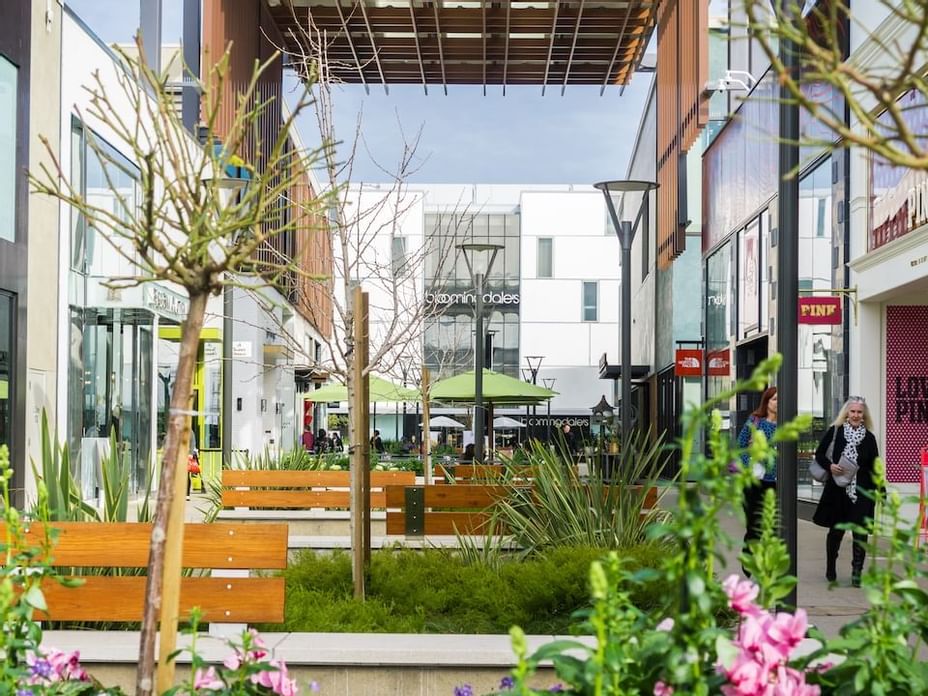 Hotel Keen is located near some of the Bay Area's best shopping including Stanford Shopping Center and Palo Alto's vibrant downtown shopping district. Standford Shopping Center is just one mile away and Downtown Palo Alto is simply steps from our front door. Visitors will find a wide variety of retail and restaurants in all shopping areas, as well as in neighboring downtown Menlo Park and downtown Mountain View.
Stanford Shopping Center - An open-air shopping destination with over 140 stores, dozens of restaurants and coffee shops, and public art by acclaimed artists, the Stanford Shopping Center is considered one of the top shopping centers in the country.
Downtown Palo Alto - A charming combination of small-town shops and urban ambiance, with outdoor cafes, bookstores, local boutiques, large retail chains, art galleries, and restaurants that attracts shoppers, eaters, and entertainment-seekers.
California Avenue - 'Small town shopping in the heart of the city', California Avenue is just a few blocks from the Stanford campus and is Palo Alto's historic shopping district. It offers a wide variety of retail and professional businesses and houses many diverse restaurants, coffee shops, and casual to more upscale shops.
Town and County Village - With approximately 50 businesses, everything from clothing to jewelry stores to gift and souvenir shops, and casual restaurants and cafes. Town and Country Village offers many family-owned businesses and plenty of parking.